Amy Krouse Rosenthal is one of our favourite authors. This week, we read a book of hers called Chopsticks.
Most of the students in the class had never tried chopsticks or eaten sushi, so we gave it a try. First we rubbed them together to get rid of any splinters…

..and then we gave using them a try. There were lots of different techniques.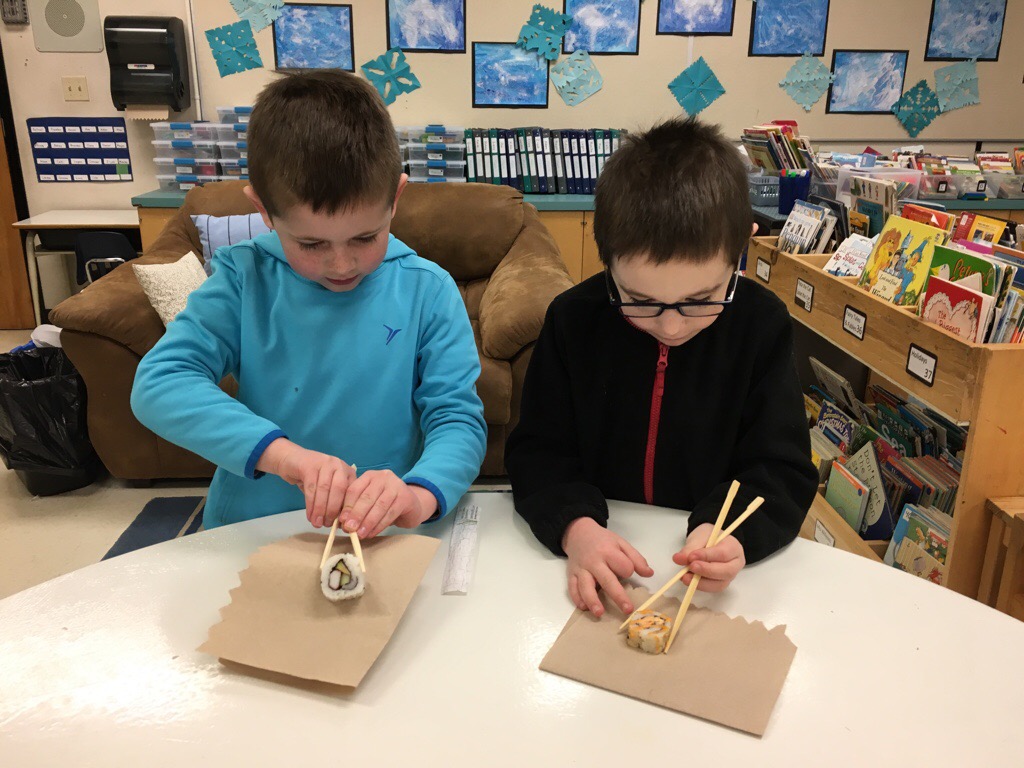 Finally, success!!

Incidentally, almost everyone loved the sushi.
The students' writing about the possibilities of chopsticks will begin appearing on their blogs later today.