Did you know that Wednesday was Back to the Future Day? Several of the students dressed up for the day.
Some of the staff looked pretty terrific as well…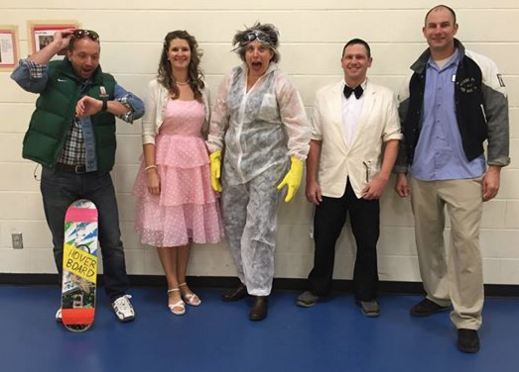 Photo by Pat Acker
Our school has been collecting food for the food bank. Together we collected over 700 pounds! After a group picture, we all helped to pass it down the line to the waiting trailer. You can see the joy the students had in helping in this way. The generosity of our school community never ceases to impress me.